Production
The heart of Sauer beats here.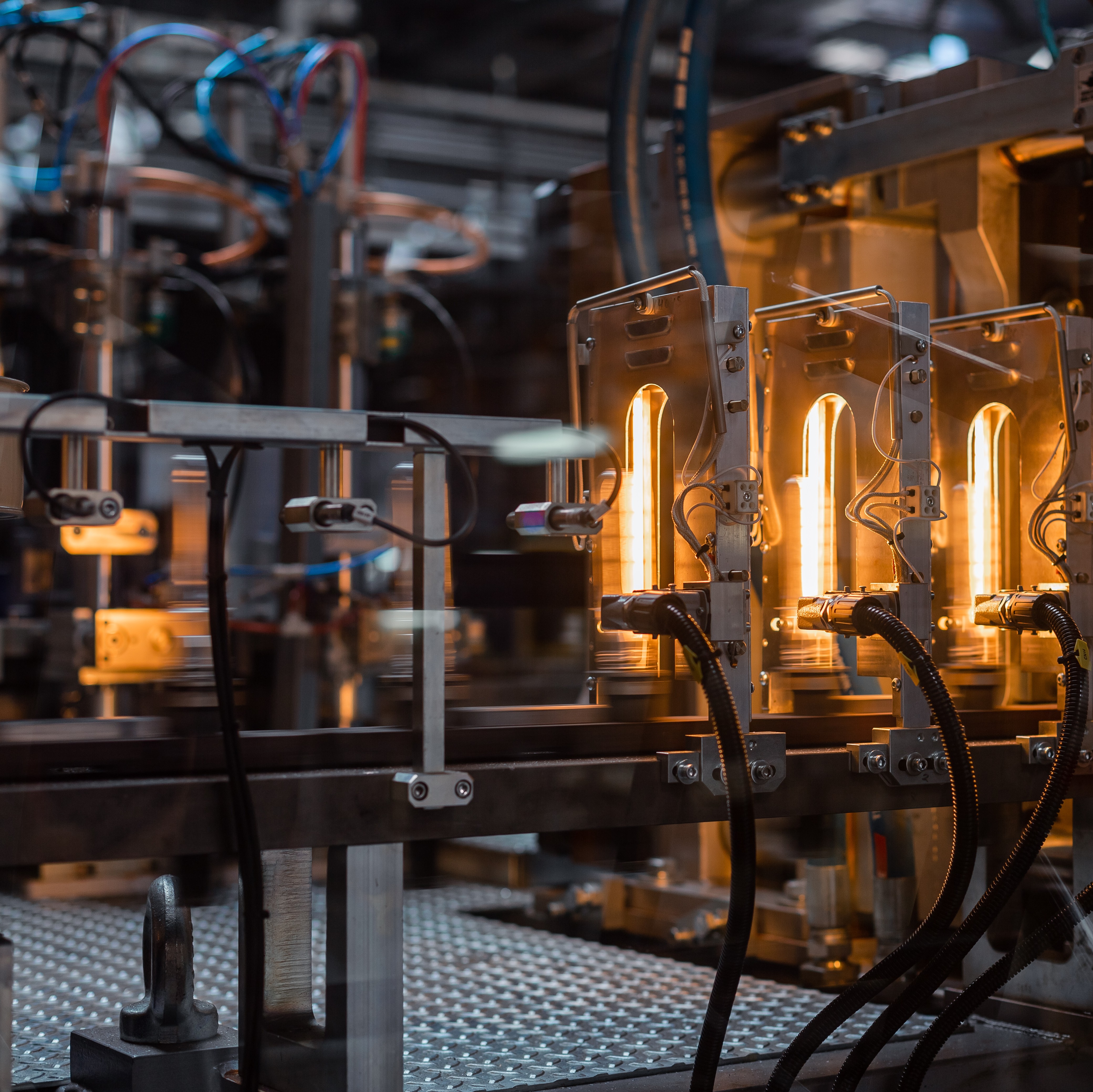 Material
At the outset of every product comes the raw material. At SAUER, only recyclable plastic granulates such as HDPE, LDPE, PP and PET are processed as basic material.
In addition to virgin materials, we also use recycled materials. The promotion and use of rHDPE and rPET is one of the central topics of our sustainability policy, as well as the development of organic and special materials in cooperation with suppliers, institutes and universities.
Special materials are also used for customized applications, especially in the coextrusion process. The main intention is to utilize certain material properties, create divergent surfaces or generate special visual effects.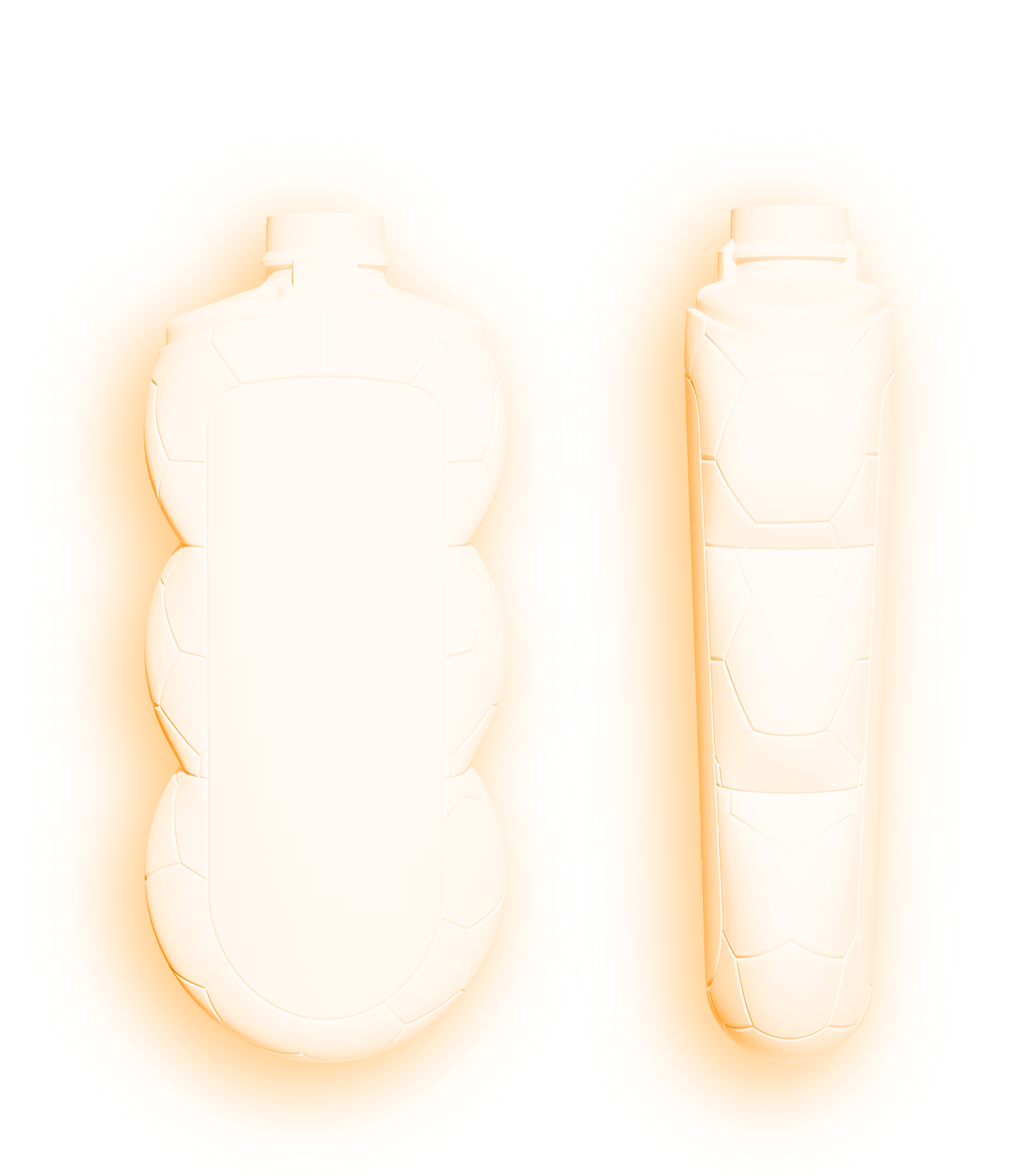 Technologies
Individual coloring with the appropriate masterbatch provides the finishing touch to each product. We combine the most attractive solution from the variety of materials and colors and process them using our advanced machinery in extrusion blow molding, injection blow molding and injection stretch blow molding.
It is essential for Sauer to harmonize man and machine. Accordingly, we equally put emphasis on the qualification of our staff and permanent investment in the latest technology. As a result, we are able to offer our customers expertise and technology at the highest level on account of our skilled employees and our modern facilities.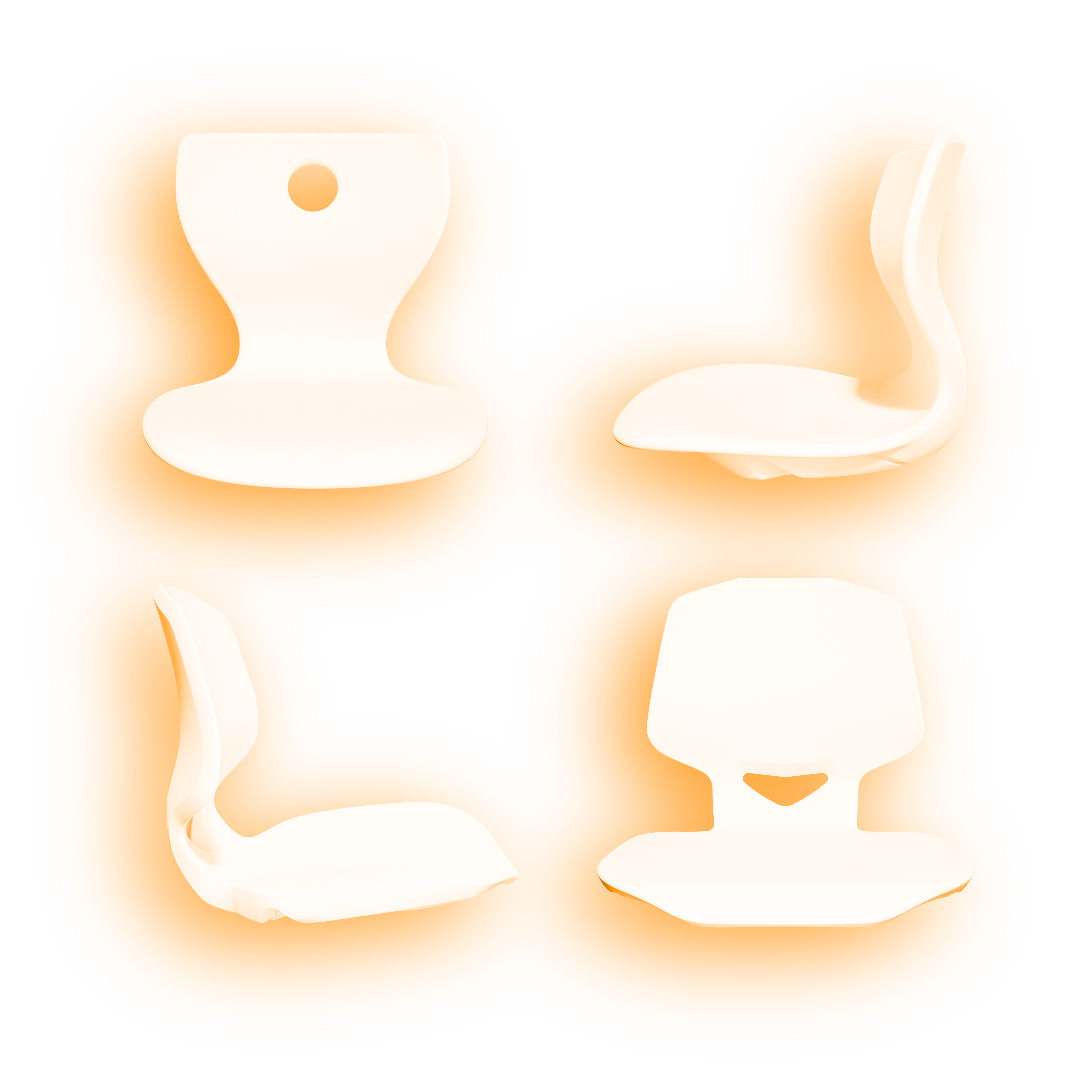 Mono, 2-layer and 3-layer bottles
2 ml - 10 l
Large blow molding up to 100 l
Up to 200.000 bottles per day and machine
PET, PP and PE bottles
Mainly smaller capacities, e.g. roll-on deodorants, jars
Up to 75,000 pieces per day and machine
PET and PP bottles
Up to 500 ml
Single-stage process up to 170,000 bottles per day and machine
Two-stage process Preform up to 200,000 bottles and 100,000 pieces per day and machine
Decoration
Print – emboss – sleeve
Creativity meets expertise.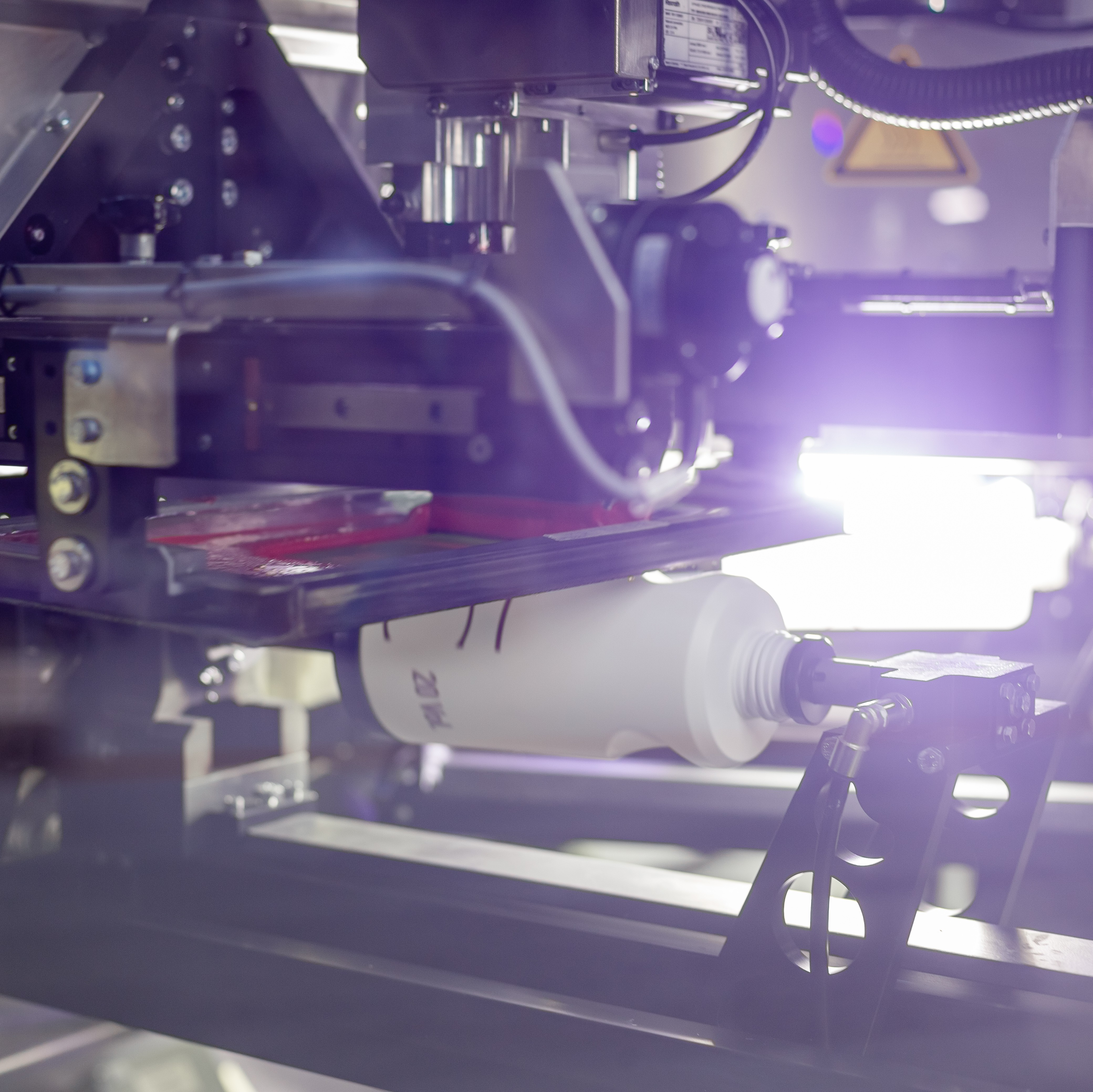 The best possible design for your product is achieved by our decoration, because our service does not end with the production of packaging and plastic parts but with the finishing of the products.
Decorative techniques such as
screen printing
labeling
sleeving
in-mould labeling
tampoprint
hot foil stamping
are part of SAUER's decade-long experience. Our versatile equipment enables a precise implementation of all design and customer demands.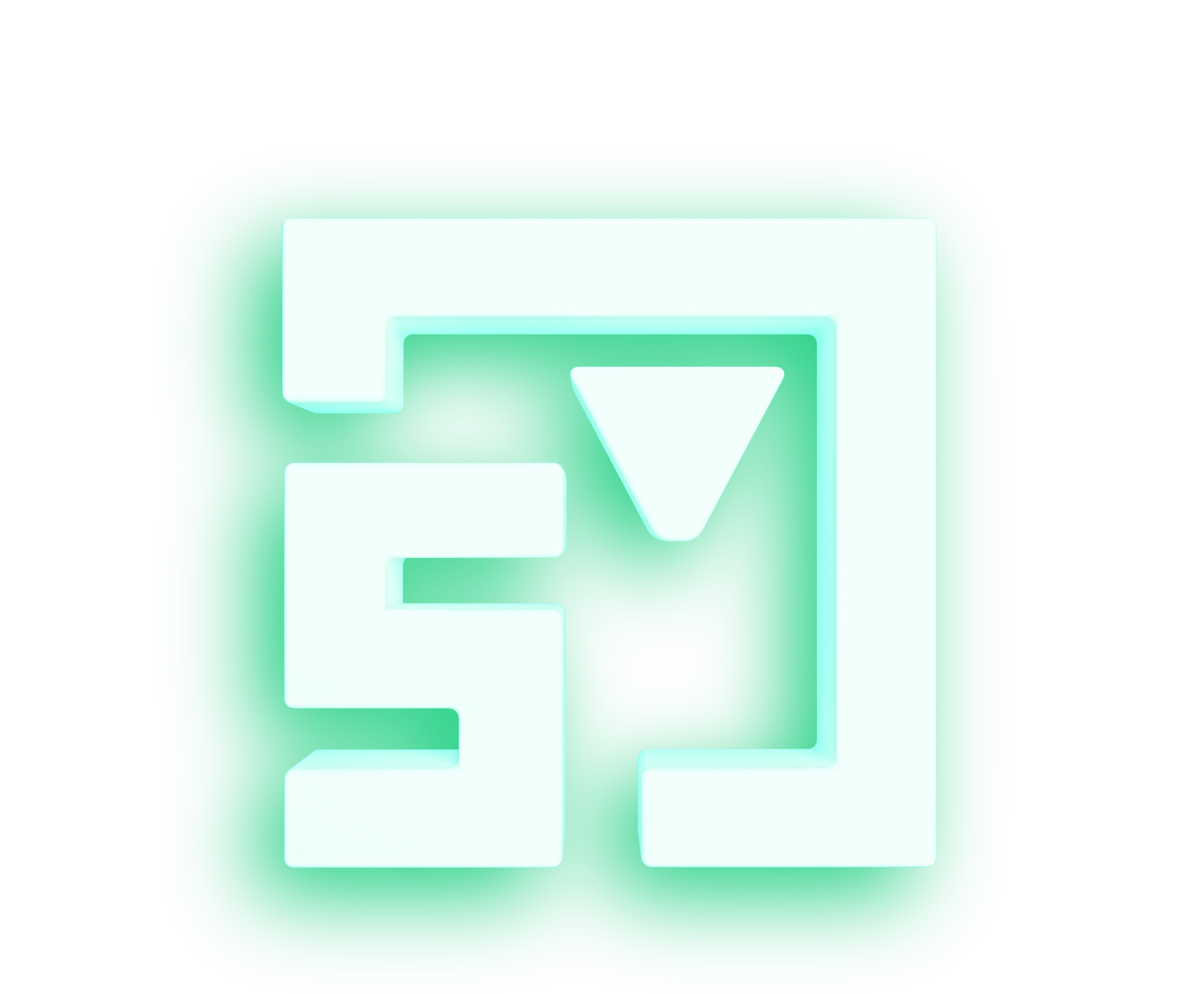 This is evident not only from our reliable products, but especially from our competent consulting, flawless and fast order processing, and outstanding supply chain service.
In 1997 we had our quality management system officially certified according to DIN ISO 9001. Since then, our motto has been: Quality is produced at SAUER, not tested. Nevertheless, quality monitoring measures are obviously part of our standard.
Quality is created by the work of our employees, therefore we teach the required quality content in regular trainings.
The in-process control and its documentation are computer-aided.
We additionally ensure quality with fully automatic measuring machines and various inline controls.
In addition, we constantly optimize the processes and products through quality evaluations.
Logistics
Delivering quality is the best marketing.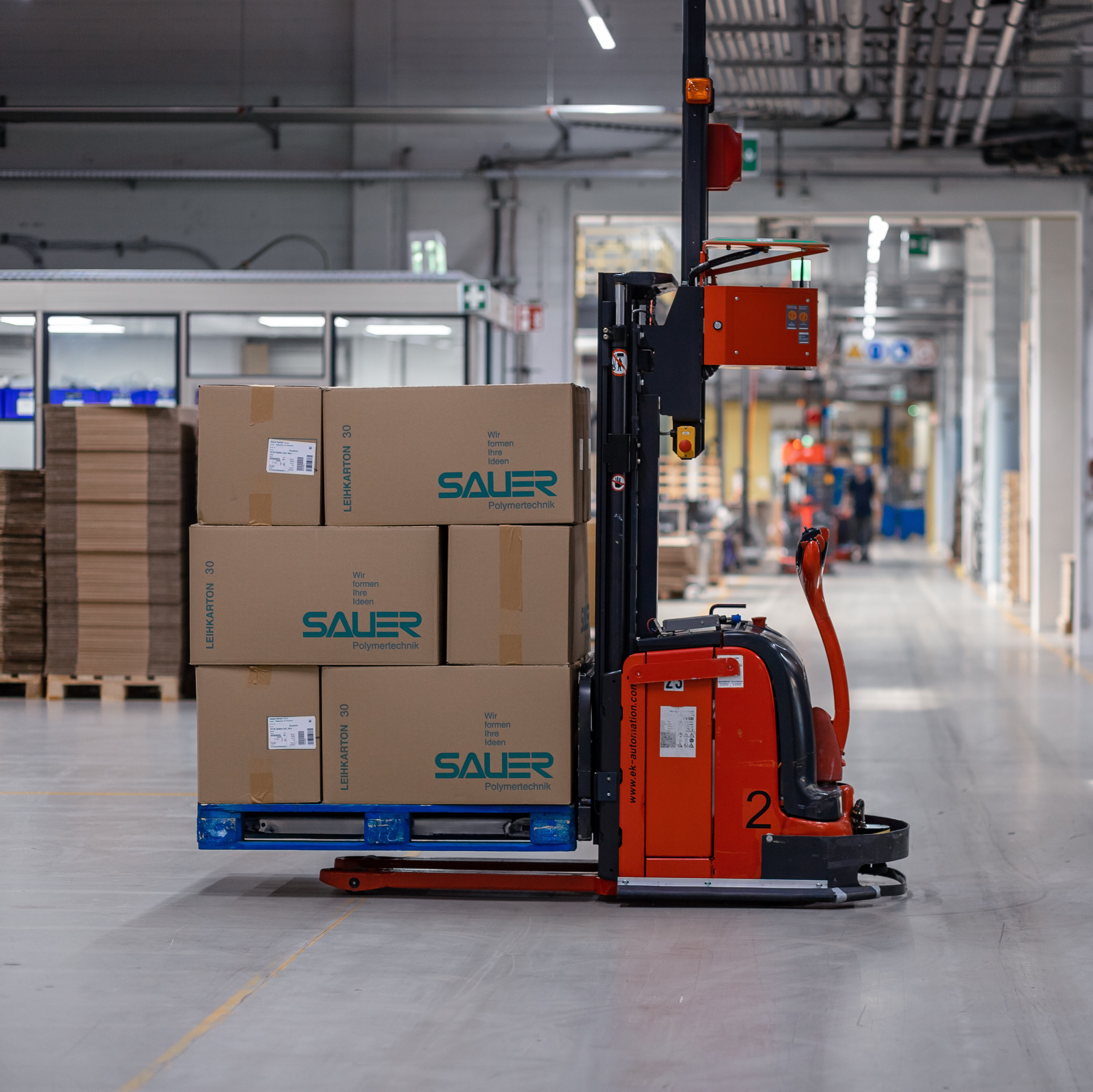 In saying so, we do not only consider the product quality but also the service concerning the logistical challenges. At SAUER, full-service logistics is the result of many years of targeted investment. In this context, our size is your advantage. Our high-bay and block storage facilities with around 80,000 pallet bays guarantee the smooth supply of our products to your lines and plants.
It is our goal that people associate attributes as reliability, flexibility and speed with the name Sauer. Therefore, we support you from the notification of demand up to just-in-time delivery or worldwide on-time deliveries. For optimized order processing, we use the common electronic data transmission media.